Return to Transect Program Home Page




Scroll down to see the locations of the Charleston Transect stations (top figure) and
the divisions by depth of regions across the shelf (bottom figure).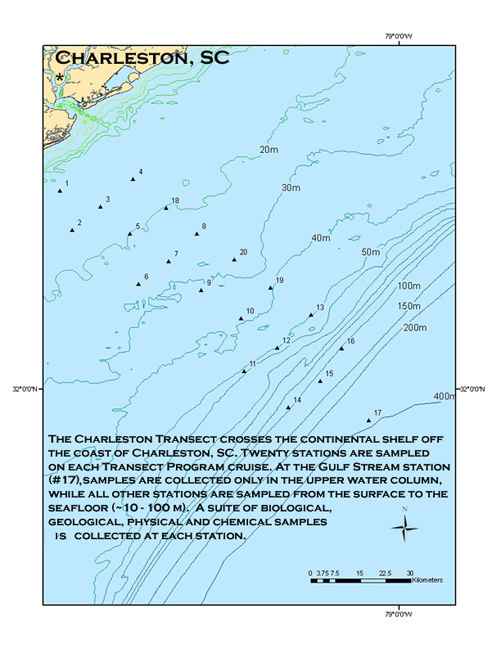 The sampling stations were grouped into physiographic
provinces (inner shelf; mid-shelf; outer shelf; shelf-edge),
based on water depth.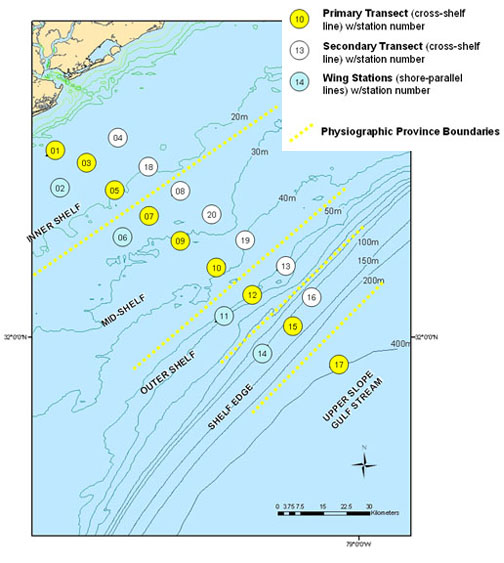 Publication of Project Oceanica.
For questions or comments, e-mail Oceanica's Webmaster .