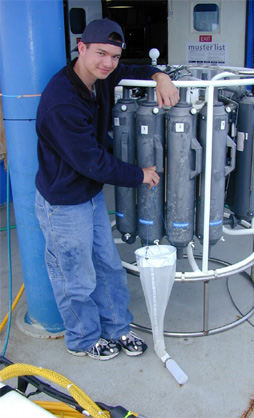 Name: Ben Stone
What is your major? Marine Biology
How did you become interested in this major or field? I did a lot of fishing, and watched the Discovery Channel.
Where do you see yourself five years from now? Hopefully with a job related to my field and living the American dream.
What part of the research on this trip has interested you the most? Pretty much everything, its all new to me.
What part of the research has interested you the least? The seasickness.
Did you get sea sick on this trip? Yes.