Previous | Next | Gallery
Leg 3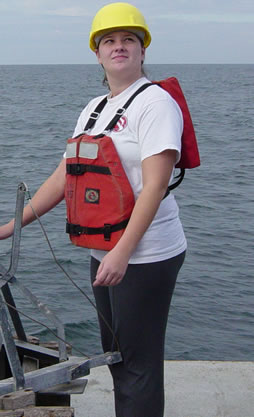 Name: Alison Cawood
What is your major? Marine Biology and Spanish with a minor in Latin American and Caribbean Studies
How did you become interested in this major or field? In the second grade I read a biography of ichthyologist Eugenie Clark. I realized that it was her job. After that, all I have wanted to be was a marine biologist.
Where do you see yourself five years from now? In a PhD program studying invertebrates, hopefully gelatinous zooplankton.
What part of the research on this trip has interested you the most? Seeing what comes up in the beam trawl (and I really even enjoy processing it)
What part of the research has interested you the least? The grab sampler
Did you get sea sick on this trip? No. the seas were sooo calm.