Previous | Next | Gallery
Leg 1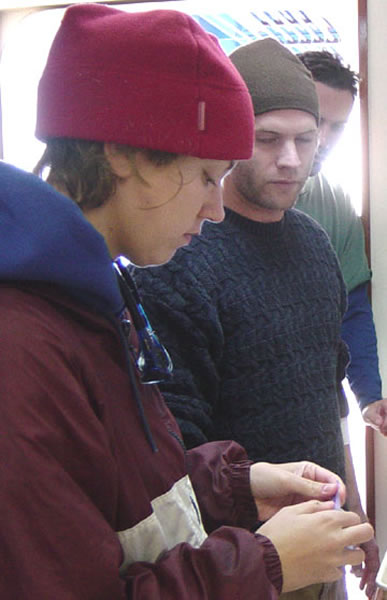 Name: Meghan Chafee
What is your major? Marine Biology
How did you become interested in this major or field? I've always loved the beach, being in the water and boats. Science is the only thing that I've ever been truly interested in.
Where do you see yourself five years from now? Hopefully doing this….forever.
What part of the research on this trip has interested you the most? I honestly loved it. All of it. Nothing ever got boring.
What part of the research has interested you the least? I helped with filling bottles from the Niskens but never really got into the phytoplankton processing. (not to say it's not extremely interesting)
Did you get sea sick on this trip? Not too bad. Just a little uneasiness the first day.