Quad I | Quad II | Quad III | Quad IV | Quad V | Basemap | Multibeam Home
Scroll down to review gallery images.


..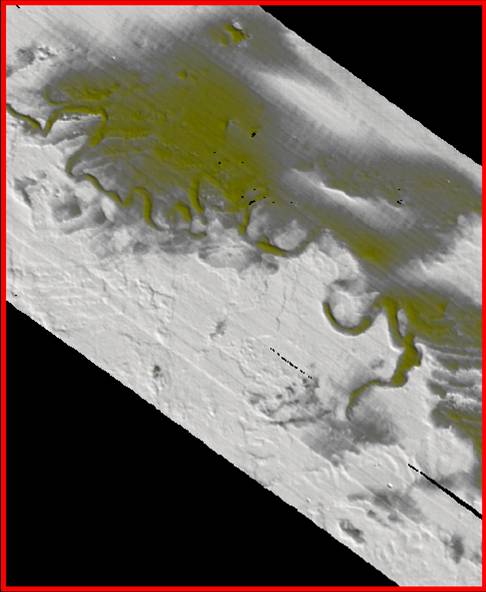 ..The Mean Meaners show high sinuosity (S.I. = 2.11) and
show possible ox-bow formations.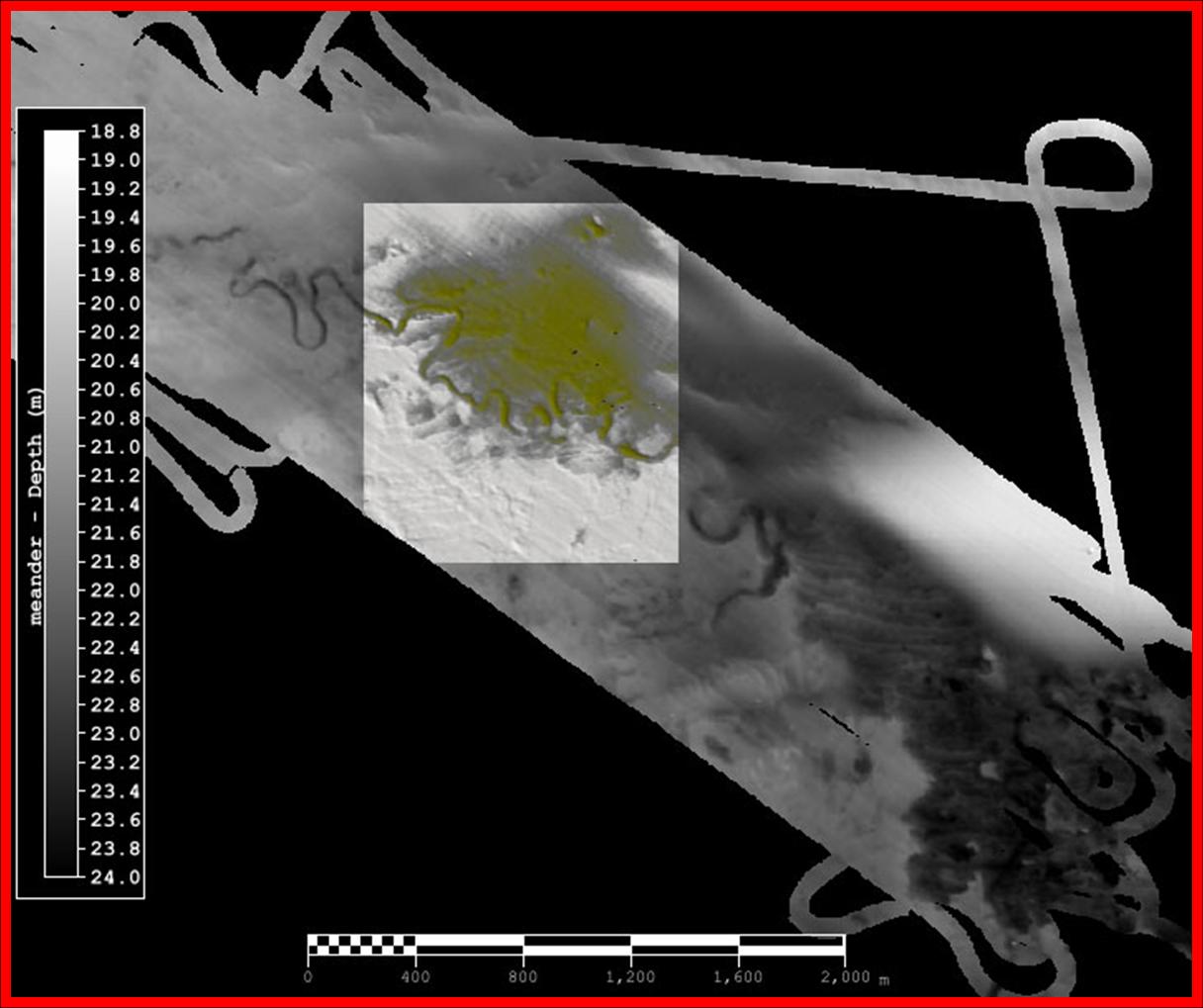 .....
Map of Quadrant III location, showing the Mean Meanders area
within the Transect Meanders (formerly called Transects River Channel).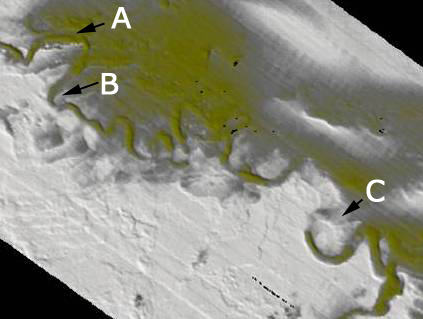 Map above shows location of oblique views A, B, and C.
........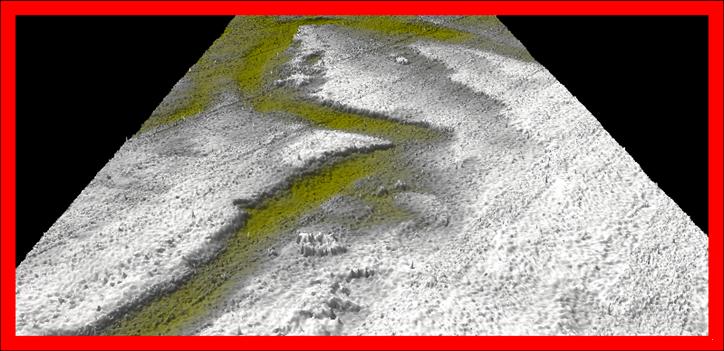 View A (above) shows evidence of previous channels that were abandoned.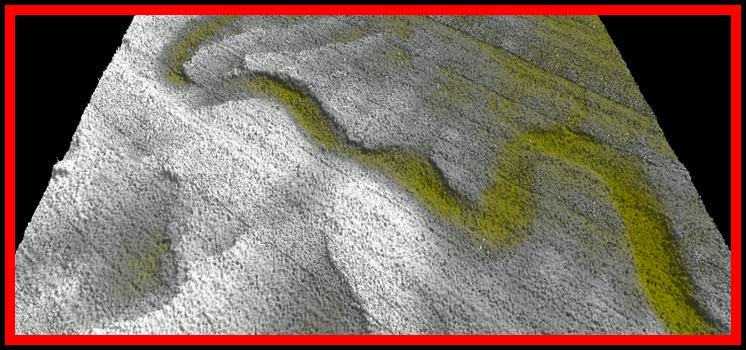 View B, above, shows another meander remnant in the lower left.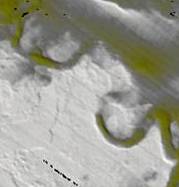 View C, above, shows a meander that is
close to pinching off (to form an ox-bow).
Significant channel infilling by migrating sands is evident.