Quadrant IV
Southeast Area, Transect Meanders
Images produced by Dylan Murphy, CofC Geology Major, Beam Team 2007
View Dylan's research poster:
"Multibeam Exploration of the Trifecta Terrain on the Mid-Continental Shelf off Charleston, SC "
Murphy, D.M., and Sautter, L.R., 2007, Geological Society of America
Abstracts with Programs
, Vol. 39, No. 2
Quad I | Quad II | Quad III | Quad IV | Quad V | Basemap | Multibeam Home
Scroll down to review gallery images.


.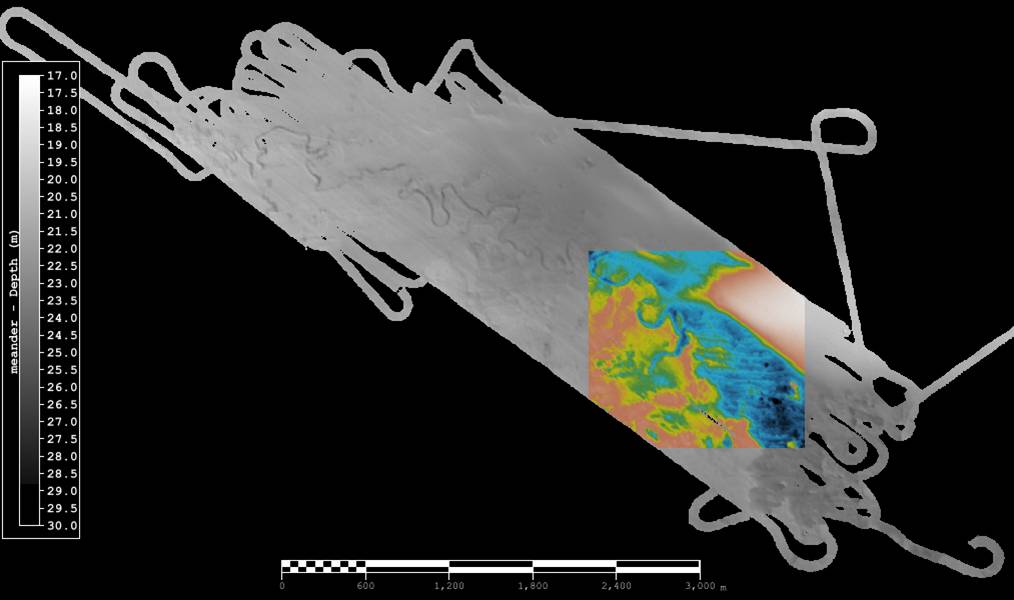 ........
Quadrant IV, is located in the deeper portion of the Transect Meanders.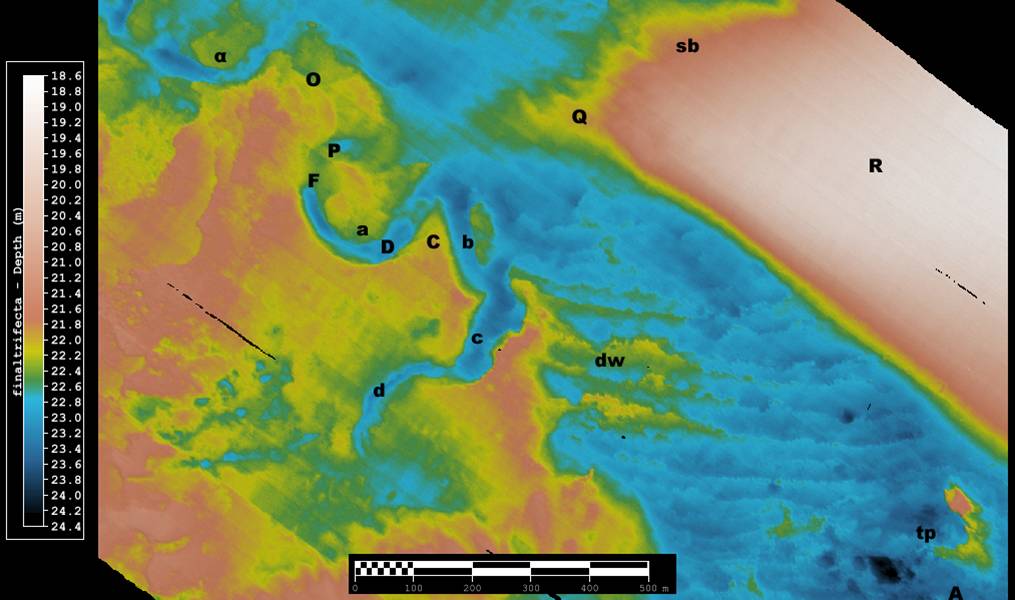 Quadrant IV, the "Trifecta Terrain", includes meanders, a broad deeper area, and
a large smooth shallow area of sand. Letters on the map refer
to locations depicted on the Murphy and Sautter poster, some of which are
are shown below.
...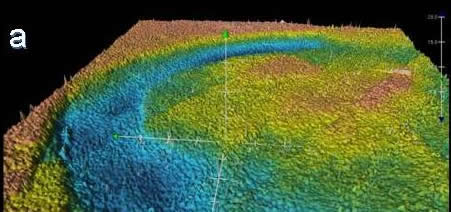 Location alpha (VE=8, viewd looking southwest) shows one of
the channel sections in the northwestern corner of Quadrant IV.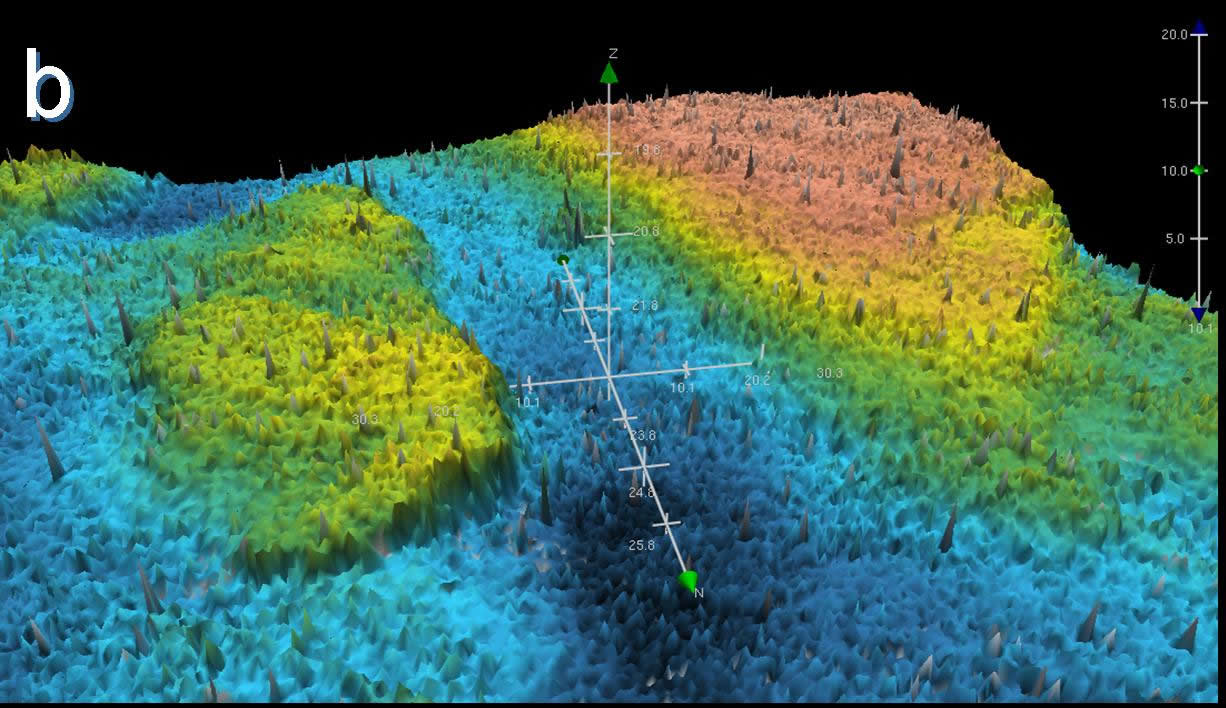 Location beta (VE=10), viewed looking south.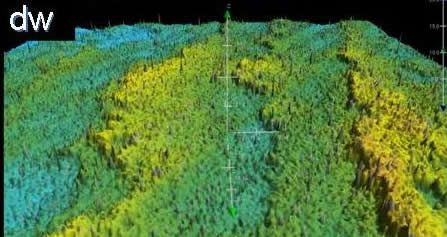 ..
Location dw (VE=10) shows asymmetric ledge or ridge-like features.
These features may be sand waves or the outcropping edges
of rock layers. ..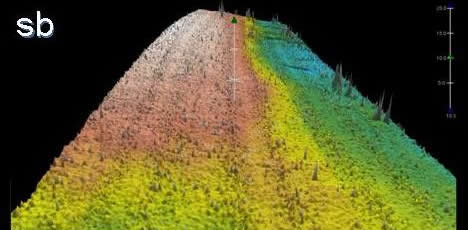 Location sb (VE=10, viewed looking west) is the edge of the sand bar.
Sediment samples indicate that medium sands dominate this area.